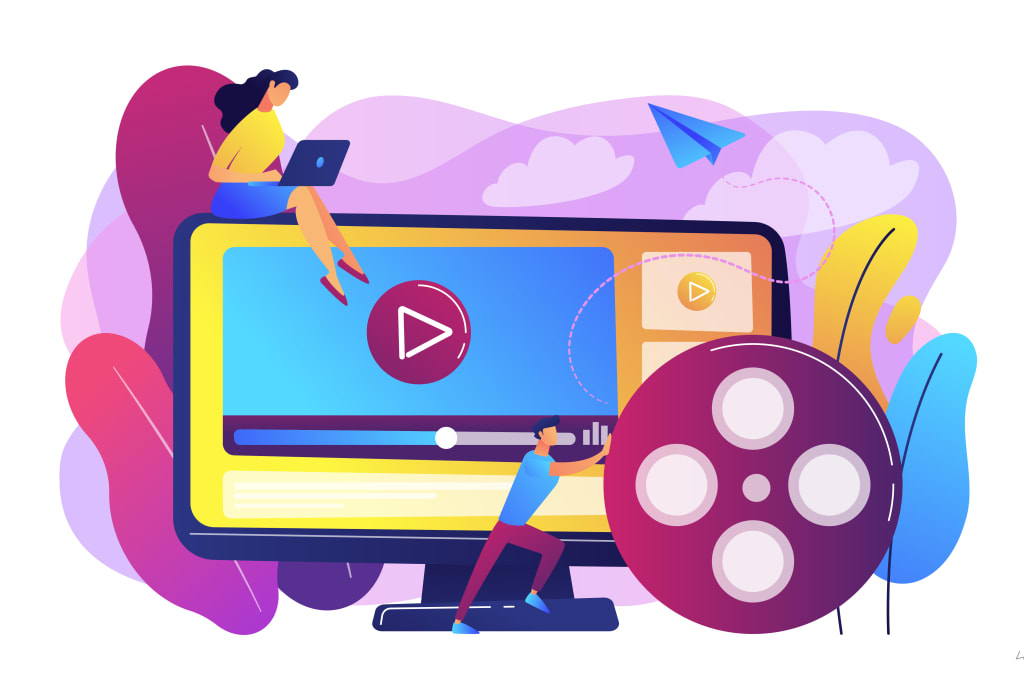 If you are looking for more diverse ways to interact with your friends in the digital world or create an army of digital followers, you should be aware that the best way you can do that is via video content.
To distribute your video content and make it viral you should share it on different video sharing platforms and social media channels. So what do you need to do to get your video content shareable and in front of the larger audience?
Choose the Platform or App
As different types of platforms are meant for different types of content, you should choose the right video sharing platform. Of course, your first thought will be choosing very well known platforms like Youtube or Vimeo. But hold on. Don't rush into it yet. The well known and popular networks have a vast audience and it's really very hard to be noticed there. But there are video sharing apps, like MML 360 or others, that are gaining a huge popularity lately. It will be easier to get noticed on such a platform and become an influencer. Later, when you become a popular vlogger, cross share the video content on the other platforms.
Find an Inspiration and Vlogging Ideas
After deciding on the platform you want to use, you should list the ideas and understand what kind of videos do you want to share, what are your interests and hobbies, what are you good at, and who your audience is. Some video content ideas are:
Social media challenges

Dance tutorial or compilation

Singing or song imitation

Cute pets or animals

Art or drawing tutorials

Calming videos

Food art

Science experiments

Make up or beauty videos

Workout videos

Cooking videos

Your everyday life videos

Funny videos

Live videos

Educational videos

Celebrate holidays and special occasions

Current big events

Contest

Hometown tour

Video game deep dive

Film gaming process

DIY video

How to video

Fashion and style
Video Quality
If your purpose is to have viral and trending videos, you must ensure the highest quality of the footage. You never should sacrifice the quality for quantity and post poorly edited videos. When filming, keep your phone or camera steady and organize the basics right.
Choose the right background to make your video look appealing.
When editing the video, use your apps editing functions or external apps like Magisto or other.
You also need to think about the subject of your videos. It needs to interest and engage people.
Vlogging Equipment
If you are dedicated to starting your vlog, you can use recording devices or your own smartphones. Actually, many famous influencers use their smartphones to record high-quality videos.
So, you need only these three devices:
A smartphone capable of recording in high-resolution

Video editing software

Lighting equipment and background.
Before starting, get familiar with the process and practice a couple of times.
First Seconds Count.
As you know, you have only 15 seconds to catch a user's attention. This means that the first 15 seconds of your video must be especially good, interesting or mysterious to ensure that your audience will continue watching your vlog until the end.
Know Your Audience
Put an effort and research your audience. Understand your audience's needs and interests. Try to provide a value to your followers and not post only for gaining more likes or followers. If you are passionate about what you do and honestly interested in your audience, you will get likes and shares without an effort.
Be honest with your followers, talk to them and be interested in their opinion. Only a sincere feedback will get you going and create a better content.
Follow Popular Vloggers
There is always a place for improvement. Watch popular videos to get inspired and motivated. Remember to take notes on interesting ideas and details you like or dislike. But avoid copying others ideas or video content. You must create your own style!
The Views and Opinions expressed in this article are the author's own and do not necessarily reflect those of this Web-Site or its agents, affiliates, officers, directors, staff, or contractors.